Xinping Hou
President (2022 – present)
Xinping Hou is currently the analytical service manager at BV-AQ Singapore, where she provides technical consultation and develops analytical service strategies for the organization to support the industries on their innovation, process improvement and product quality control. Prior to BV-AQ, She had been working in other contract research and testing laboratories as technical manager and operation director for food and pharmaceutical product analysis.
She has been a member of AOAC International since 2016. She has participated AOAC SPIFAN program and led the setup of many AOAC methods in the laboratory.
She has been appointed by Singapore Accreditation Council (SAC) as the technical auditor for food and pharmaceutical laboratory accreditation since 2003.
She has a bachelor and master's degree in analytical chemistry and got her PhD in Chemistry from National University of Singapore. She is (co)author of more than 10 scientific publications.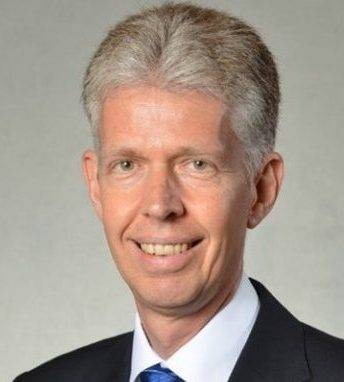 Erik Konings 
Mentor (2021 – present)
Erik Konings is Program Manager at the Nestlé Institute of Food Safety and Analytical Sciences in Lausanne, Switzerland where he provides leadership to global quality, laboratory and regulatory teams to engage in strategic local activities to drive alignment/harmonization of analytical methods and partners with government and non-government organizations in the development of standards for analytical methods.
He is active within AOAC INTERNATIONAL (Past-President), the International Organization for Standardization (ISO) (Chair ISO TC 34, Working Group 14 on Vitamins, carotenoids and other nutrients), the European Committee for Standardization (CEN) (Chair CEN TC 275 Working group 9 on Vitamins and carotenoids), and the International Dairy Federation (IDF). He participates in the Codex Committee on Methods of Analysis and Sampling (CCMAS).
He studied higher professional laboratory education with majors in Analytical and Clinical chemistry holds an MSc degree in Epidemiology and a PhD in Health Sciences of Maastricht University, the Netherlands (2001). He is (co)author of more than 40 scientific publications.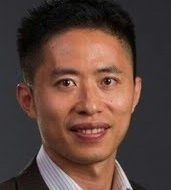 Jie Zhang
President-Elect (2021 – present)
Jie Zhang is the senior manager of Innovation compliance and optimization at Mead Johnson Nutrition Asia Pacific (Reckitt), Singapore, where he drives development and harmonization of analytical methods to support the innovation projects. Prior to joining Mead Johnson Nutrition Asia Pacific, he was senior scientist and lead scientist in Nutritional industry Research and Development Center (Singapore), where he developed new analytical methods to support new nutritional product development and provided nutritional method training and transfer.
He is active within AOAC INTERNATIONAL. He joined AOAC International since 2016 and he was one of the past member of AOAC SPIFAN Expert Review Panel (both nutrition and contaminants).
He has the bachelor degree in in Food Science and Technology and he holds an MSc degree in Environmental Science (contaminant analysis) and a PhD in Analytical Chemistry in National University of Singapore (2007). He is (co)author of more than 10 scientific publications.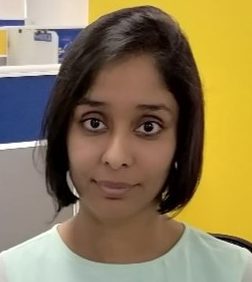 Kumud Ashish Singh
Secretary (2021 – present)
Kumud Ashish Singh is Regulatory Manager at Merck Life Science. She is currently leading regulatory management for F&B & Environment Testing supporting advocacy & surveillance for APAC countries. Over 16 years of experience involving manufacturing & corporate roles in various FMCG companies.
Prior to working with Merck, she was responsible for set up of greenfield lab project (1.4 MM USD) involving designing to operation (QMS) followed by Operational Excellence in laboratory for Mars International. She also worked as Microbiologist Subject Matter Expert with Coca-Cola India & Pepsi Foods, where she was responsible for conducting capability enhancement programs for microbiologists like global microbiology training, troubleshooting along with microbiology risk assessment programs to curb microbial spoilage & low-cost proficiency testing programs for INSWA regions.
She is a member of FSSAI Method Review Group from 2018 to 2020, member of AOAC India Chapter since 2017, and current member of scientific council of CHIFSS which is a joint association between CII & Unilever.
She holds master's degree in microbiology.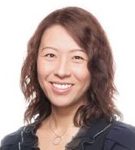 Qi Lin
Treasurer (2021 – present)
Qi Lin is Senior Manager at the Abbott Nutrition Research & Development Pacific Asia Centre, Singapore. She leads the Analytical Research function to provide analytical solutions to new nutritional product development, pre-clinical and clinical study, product Quality Assurance, regulatory and IP for countries in the region. She leads research on analytical science and food chemistry, and development of test methods for nutrients, contaminants, physical characterization, and bioanalysis.
She joined AOAC International since 2013 and has participated in AOAC SPIFAN program via summitting nutrient test method and joining working group.
She holds a PhD degree in Organic Chemistry from University of Wisconsin – Madison, USA. She is (co)author of more than 20 scientific publications and patents.