Strategic Engagement Managers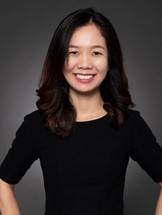 Hong Hanh Nguyen, M.P.P., Ph.D.
Email: [email protected]
As the Strategic Engagement Manager of AOAC SEA Section, Hong loves the opportunities to work with brilliant individuals who have big hearts, ambitious dreams, and depths of expertise in one or more fields. 
Being with the team since the beginning, Hong has helped the association grow from less than 50 members in June 2021 to over 700 ones in June 2023, with stronger footprints in Southeast Asian countries. The success of this lies in her ability to observe the best of everyone and work closely with the team to form a strong brand identity for AOAC SEA. 
Hong obtained her B.Sc. in Biochemistry at the University of Texas at Austin on a full-ride scholarship, with Dr. Andrew Ellington as her undergraduate research supervisor. Her Master's/Ph.D. mentors are the top mass spectrometrists, Drs. Joseph Loo and Rachel Ogorzalek Loo, at University of California, Los Angeles. Hong did her second Master's degree in Public Policy Analysis at Fulbright University Vietnam, which aspires to be the Harvard of Vietnam, on a full-tuition scholarship. Hong joined different scientific associations in the U.S. and got industry experience in the analytical testing field from working for Transmed Co. Ltd. in Vietnam.
Growing through different positions, from Capacity Building Working Group Chair to AOAC SEA 1st Annual Conference Publicity Chair to Strategic Engagement Manager and AOAC SEA 2nd Annual Conference Publicity Chair, Hong appreciates the diversity and growth-enabling environment at AOAC SEA. 
If you are a bright individual who would like to contribute to the mission of AOAC SEA, come work with the team that Hong loves!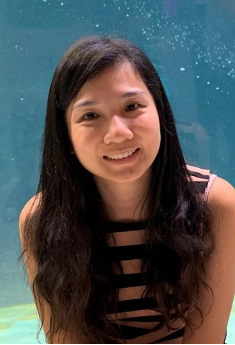 Joanne Ho, Ph.D.
Email: [email protected]
Dr. Joanne Ho is currently the APAC Food & Environment Business Development Manager at Waters Corporation. She collaborates with global and regional teams, translates global business strategies into effective regional marketing plans, evaluates market opportunities and drives demand for analytical instruments and services in food and environment across APAC. 
Prior to Waters, she was with Kemin Industries for 9 years. She started her career in 2010 as a Scientist, developing new products (mold inhibitors, acidifiers, antimicrobials, toxin binders) from ideation to scale up and through product launches. In 2013, she was the Customer Laboratory Service Manager where she manages the customer laboratory and drives the development of new testing methods and rapid test kits in APAC. In 2016, she joined the product management team taking care of the feed quality platform within the animal feed industry across Asia-Pacific. She travels extensively across SEA to train farmers and feedmillers on the importance to screen the quality of incoming raw materials and having proper sampling techniques. In 2019, she became the Deputy Head of Feed Quality Platform, taking care of both the feed safety and stability platform.
Joanne joined AOAC SEA Section in 2021 and has been an active member of the Capacity Building and Training of Young Scientists Working Groups. She is also the Sponsor Chair for 2022 & 2023 AOAC SEA Annual Conferences.
She has a Bachelor Degree in Chemistry from The National University of Singapore, and obtained her PhD in Chemistry from University of New South Wales in 2010. She is (co)author of more than 9 scientific publications.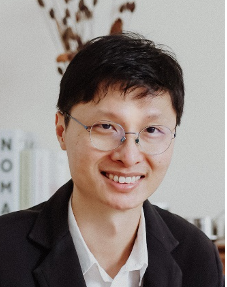 Jianhong Ching, Ph.D.
Email: [email protected]
Jianhong Ching is an Assistant Professor of the Duke-NUS Medical School, where he acts as the Director of the Metabolomics Core Facility and Research Lab. His lab provides mass spectrometry analysis for researchers worldwide, assisting mainly in the interpretation of biological pathways of metabolic disorders. His research interests are on cellular nutritional imbalances of metabolic diseases and stable isotope tracing, and had taken part in the analysis of large-scale clinical cohorts for most major hospitals in Singapore. Jianhong is a Joint Scientist of the KK Women's and Children's Hospital and is also part of the Singapore Food Agency Novel Food Expert Working Group. As part of the Novel Food Expert Working Group, he provides advice to novel food regulatory framework from the angle of metabolomics and mass spectrometry analysis.
Jianhong joined the AOAC SEA Section in 2022. His interest in mentoring students led him to volunteer in the Training of Young Scientist (ToYS) Working Group. Jianhong also holds the position of the Vice President of the Singapore Society of Mass Spectrometry (SSMS).
Jianhong has a BSc (First Class Honours) in Life Sciences, followed by a PhD from NUS, focusing on chemical analysis of medicinal plants. He has presently (co)authored more than 40 scientific publications.